How to Make Candles out of Pine Resin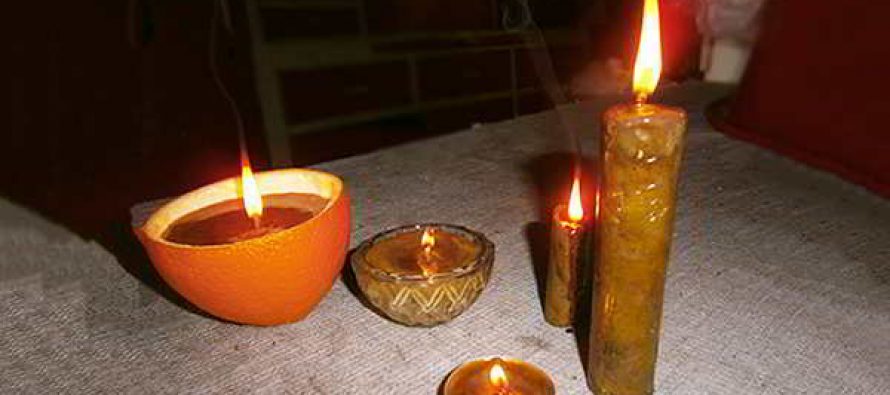 This article comes from AskAPrepper.com
by Arminius
The pine tree is one of the most overlooked natural resources as it has multiple survival uses. The entire tree is edible, from the bark to the pine cones. You can make pine needle tea or use the roots as cordage.
The most versatile item is the pine resin, you can use it to make candles, glue, treat wounds, to start a fire, a water-proof sealant and many more.
To tap a pine tree, use an axe or a machete to cut the bark. Tie a bucket around the tree at the bottom of your area. The bucket must stay firm against the tree as it will collect the pine sap. Hack "V" shaped notches in the cleared area pointed to the bucket. You can gather even more sap if you stick a beak like metal object to direct the sap to the bucket.
Pine candles shine brightly and give you one of the greatest scents—pine wood.
At least one container to melt the resin in (a tin can in this case)
Another container that will be used for the candles
Some rope to make the wick
A knife
A fireplace or someplace to melt the resin
And, of course, the resin
---